Map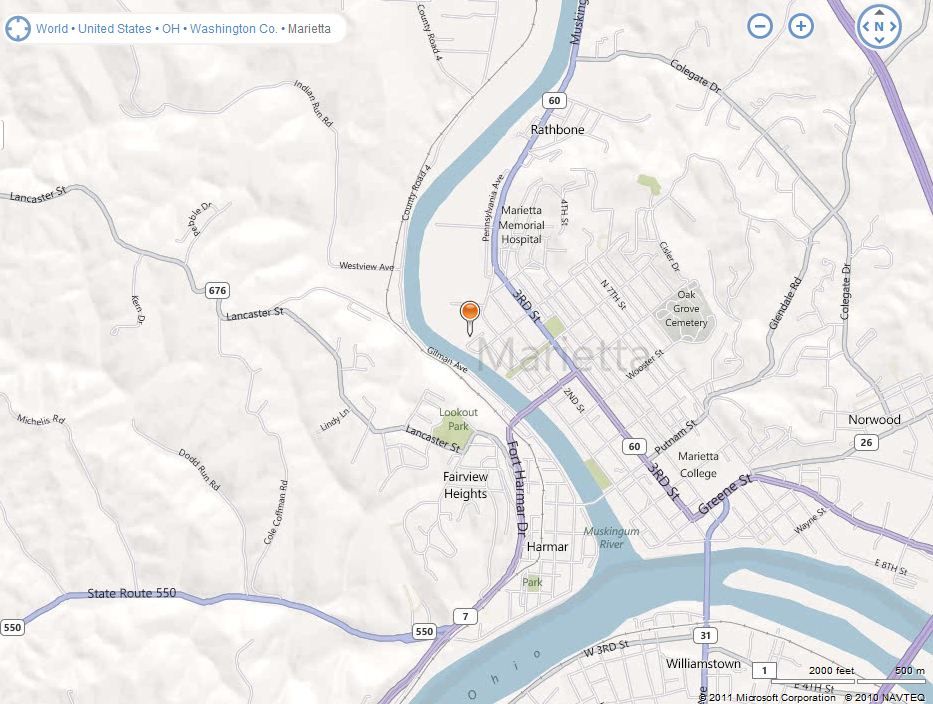 Map of 111 W. Montgomery Street, Marietta, Ohio. This warehouse, available for sale at $225,000, is on property adjacent to the Muskingum River, with easy access to Ohio SR 60, and SR7.
The facility offers proximity to a major north-south corridor, Interstate 77, a major east-west corridor, US 50 (Appalachian Corridor D) just 20 miles south, and Interstate 70, just 45 miles to the north. There is also a regional airport just 5 miles south, in Parkersburg, W.Va., and a major CSX Rail Hub in Parkersburg as well.
Map of Eastern US. The 111 W. Montgomery Street warehouse is within 1 day's travel of 70% of the US population and business centers.